Gang Exiting and Outreach Worker: Five (5) month contract until March 31, 2019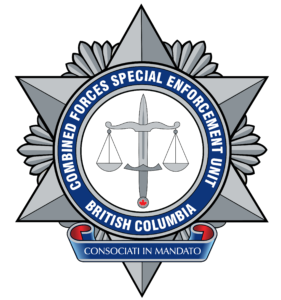 Gang Exiting and Outreach
14200 Green Timbers Way Mail Stop 408/409
Working within the Combined Forces Special Enforcement Unit – BC (CFSEU-BC), British Columbia's integrated anti-gang police agency, the Organized Crime Agency of BC (OCABC) is recruiting a Gang Exiting and Outreach Worker to assist adult gang members who want to exit the gang lifestyle.
Working under the direction of the Gang Exiting and Outreach Coordinator and in collaboration with the CFSEU-BC's Gang Intervention & Community Engagement Officers, this position will be responsible to:
• Complete assessments to aid the Coordinator in determining client suitability for the program as well as waitlist management
• Assist the Coordinator with the development of individualized case management plans including identifying resources to support the client
• Build strong relationship with program clients, stakeholders and community service providers to better advocate for client needs and services
• Conduct interviews with clients who may have emotional, physical or mental conditions that may present barriers to communication
• Assess needs, provide counseling support and education, and appropriate crisis response to clients and their families and/or friends to help deal with issues stemming from the client's gang involvement and provide outreach and information on available resource services
• Provide input into case management and supervision to clients including establishing and monitoring short and long term goals/needs, and outlining client obligations/accountabilities
• Participate in case management meetings with community partners to coordinate services, share information and problem solve to enhance overall client service
• Promote public awareness of the program and participate in delivery of educational services by conducting presentations and information sessions with various stakeholder groups
• Maintain case management files, update information systems and prepare regular reports.
We are looking for an enthusiastic self-starter who can work under pressure and stress with the ability to handle
crisis/intervention with the following qualifications:
• Completion of a Bachelor's/Associates degree in a Social Science discipline (i.e. social work, criminology, psychology)
• Minimum 2 years experience in a justice, educational or social service setting that involves supervision, counseling or conflict resolution
• Knowledge and understanding of the BC gang landscape
• Ability to work with high-risk clients and families facing challenges which may occasionally involve exposure to
unpleasant dealings with angry, abusive or abused clients and/or exposure to hazards from working around
volatile family members
• Ability to communicate in an appropriate manner orally and in writing
• Ability to effectively use standard computer applications
• Ability to obtain and maintain a RCMP police security clearance
• Ability to be flexible and work evenings and weekends on short notice may be required.
Qualified candidates can submit cover letter and resume to: hr@cfseu.bc.ca by October 27, 2018.
Job Features
| | |
| --- | --- |
| Job Category | CFSEU-BC, OCABC |